Coming soon to a building or pole near you.


Worlds first rotationally molded bat house shell. Will be available in a variety of colors for various climates.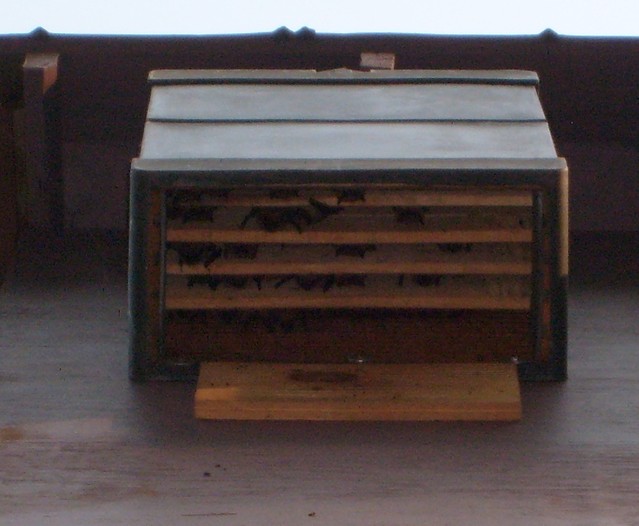 First roto molded bat house shell proven to work in the field and attract bats! This prototype was installed in March 2012 just days before a small maternity colony returned to its roost in the eves of our house. Less than a month later they decided to move into
their
house. Note that this was not an exclusion as the entrance to their old roost was not blocked off.
Other than a brief absence, bats stayed all summer and peaked at 49. Still had a dozen active bats until the end of October and five hanging out in a state of torpor as late as Thanksgiving.
2012 was the year of the bat, lets make 2013 the year of the bat house!